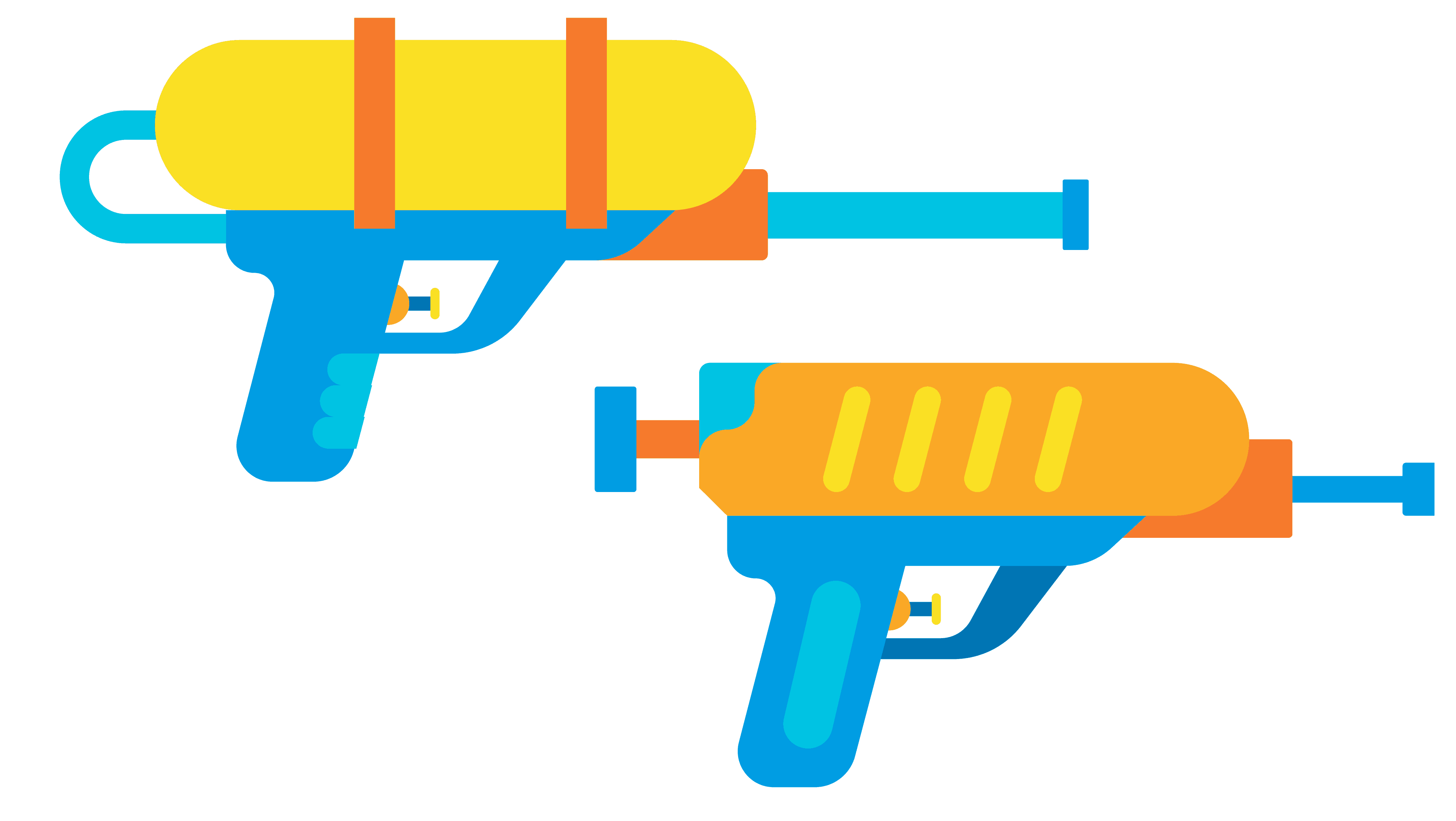 Finding the best gun-friendly credit card processors is not always an easy task.
However, gun merchants often find themselves facing bigger challenges than other businesses when it comes to payment processing. Any business that takes credit card as a mode of payment has to work with a payment processor to manage transactions. Unfortunately, most traditional banks and credit card companies generally refuse to provide firearm merchant account services to gun dealers since they are viewed as high risk.
If you're a firearms merchant, you need to look for a gun friendly credit card processor that offers high risk merchant accounts instead.
High Risk Merchant Accounts for Gun Retailers
When opening a merchant account, your business is assigned a merchant category code (MCC). In your case, you will receive an MCC associated with firearms, which falls under the high-risk category.
In credit card processing, the high-risk tag is generally applied to industries with a high potential for chargebacks and fraud, and sales of regulated or age-restricted items. The history of the firearms industry is rife with high chargeback ratios and legal issues, so the high-risk designation applies.
These associated risks keep traditional banks away, despite firearms sales being largely profitable. In fact, the gun and ammunition manufacturing industry rakes in an annual revenue of $11 billion in the United States.
If you're selling accessories, gift items, and other goods along with firearms, you may need a separate merchant account for those items. That way, your merchant accounts will be better suited to your products, having been set up with accurate risk profiles and proper guidelines.
While it's legal to purchase guns online in the United States, the way the items are shipped are a bit different for gun retailers. When a customer buys a gun online, the gun isn't directly shipped to the buyer. Instead, it must be shipped to a merchant with a Federal Firearms License (FFL), to be picked up by the customer once delivered.
It's worth noting that online firearms sales are deemed riskier than in-person sales, so there are even fewer credit card companies that support payment processing for online firearms sales.
Make sure to check if your gun friendly credit card processor doesn't only support gun sales in general, but also permits online sales.
Gun Merchant Accounts for Credit Card Processing
A firearms merchant account also requires you to be compliant with all state and federal regulations. Your priority is to obtain a Federal Firearms License (FFL), which is issued by the government to grant permission to sell and/or trade firearms. Without your FFL, you cannot legally sell guns or apply for a gun friendly merchant account.
Once an FFL is secured, you need to submit required documents to payment processors, such as:
Valid, government-issued ID
Bank letter and/or pre-printed voided check
Social Security Number (SSN)
Most recent bank statements (3 months)
Most recent payment processing statements (3 months)
Employer Identification Number (EIN)
Chargeback ratio
You will also need a fully functional website, with the terms and conditions and a privacy policy clearly laid out. Show your bank savings, maintain good credit score, and take care of any outstanding debts to have a higher chance of getting approved for an online firearms merchant account.
Benefits of Gun Friendly Credit Card Processing
As customers embrace cashless payments, having the ability to process credit card transactions is a valuable addition to your business. By taking advantage of gun friendly merchant account services, you will have:
Giving your customers the freedom and flexibility they want through multiple payment options, both online and in-store, can result in reduced cart abandonment rate, improved customer satisfaction, and better sales. Remember, customers will be more inclined to buy your products when they can easily make a purchase.
Seamless credit card processing allows quicker transactions. By having a credit card payment system, you can run your checkout lines more smoothly as customers only need to swipe their cards and enter their PIN when paying for their purchases. Additionally, you'll also be able to manage payments more efficiently with online invoicing and payment reminders.
Financial security and protection
The ability to provide various forms of payment carries the risk of chargebacks and friendly fraud. However, if you have a high-risk merchant specialist as a partner, you'll be able to protect your gun shop. Gun friendly payment processors typically offer chargeback prevention along with their merchant account services.
Processors to Avoid as a Gun Retailer
The most popular online processors prohibit firearms. These companies are usually "flat rate aggregators," — they don't issue merchant accounts but rather, they sublet them. This allows quick setup for businesses, but results in low risk tolerance.
By skipping those big names, you can save yourself valuable time and effort in finding the right credit card processor for your gun business. Other high risk businesses were not so lucky – they had to learn the hard way that working with these aggregators despite the high risk label meant frozen or closed accounts when the processors found out they had violated the terms.
Comparing Gun Friendly Credit Card Processors
While seeking out gun friendly credit card processors, set criteria to weed out bad deals and scout better options. For a more refined search, here's what you need to check before you decide which specialist is the right partner for you.
Cost
There are plenty of gun friendly credit card processors that offer competitive pricing. However, the harsh truth is that credit card processing for high risk merchants costs more than non-high risk businesses. The high costs can be attributed to the fees that were set as a standard years ago. If you see a 15% commission rate or higher, it's more likely a result of the dated approach.
Each transaction has a fee, which can be broken down into three components: interchange, assessments, and mark-up costs. Interchange and assessment costs are non-negotiable as they are paid to the issuing bank and the credit card company. As such, they are regarded as the "base cost" of credit card processing. On the other hand, mark-up costs provide some wiggle room. If you're looking for the lowest cost, see if you can get a rate as close to the base cost as possible.
Other costs you need to be aware of when opening a high-risk merchant account are:
Setup fee
Monthly fee
Annual fee
PCI fee
A termination fee may also apply when you close a merchant account earlier than the date stated on the contract. It pays to really read the terms and conditions before you sign in to avoid unnecessary expenses and hidden charges.
You will also be paying for a rolling reserve, which is an additional layer of protection against the fraud and chargebacks commonly associated with your high-risk industry. The higher the risk, the higher the calculation of the rolling reserve.
You should expect chargeback fees as well, which may apply when a customer files for a reversal or chargeback.
Overall, high risk credit card processing may cost twice as much as low-risk merchants. However, these costs can be negotiated with your payment processor if you run a gun retail shop that processes a lot of transactions daily.
Software Suites
When compiling a list of possible credit card processors for your firearms business, always check the software suites that come with the merchant account. Make sure they offer seamless integration, whether it's done directly or through a payment gateway. The software suite should also be compatible with the firearms Point of Sale (POS) platforms you need to use, along with other CRM software for efficient transaction processing.
Type of Firearms Payment Processing Services
To find the best credit card processor for your gun-based business, you need to know the type of merchant account you need before you proceed. There are four types:
Retail
This merchant account allows you to accept in-person credit card transactions from a traditional credit card terminal, wireless, or point of sale system.
Payment Gateway
Sometimes known as a Virtual Terminal merchant account, this type lets you accept credit card payments through phone, mail order, or computer.
eCommerce
If you're selling guns online, you'll need an eCommerce merchant account with an integrated virtual terminal or payment gateway.
Mobile
As the name suggests, a mobile merchant account lets you accept credit card payments via a peripheral device, such as a credit card swiper, that is plugged into your smartphone or tablet.
Check with the provider you're planning to partner with if they have the correct type of merchant account for your business.
Customer Service
You need a credit card processor that can resolve merchant account and payment processing issues efficiently. Make sure you choose a gun friendly credit card processor that offers 24/7 customer support that can help you troubleshoot technical problems any time of the day so you can keep your business running smoothly.
Gun Friendly Credit Card Processing with Allied Payments
Need help setting up a gun-friendly merchant account for your firearms business? Allied Payments can get you a high risk merchant account specifically tailored to accommodate the needs and demands of a firearms retail company. We specialize in payment processing, check processing, and payment gateway for high risk businesses. Talk to us to learn more.